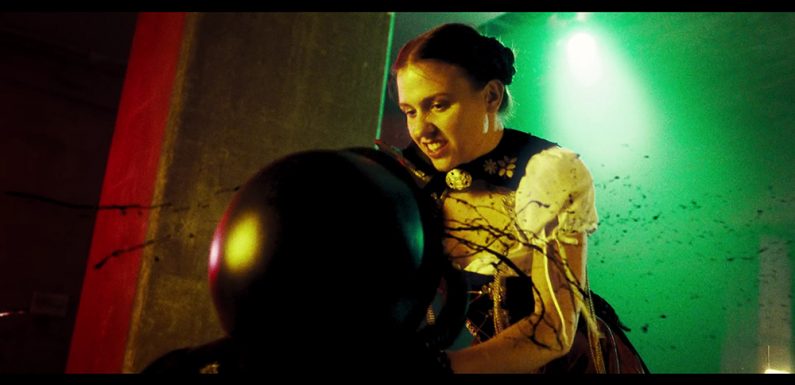 Ein Swissploitation Film – sprich, ein Splatter-Film aus der Schweiz, mit einer sehr erwachsenen Heidi als Hauptfigur.
Der gesamte, sehr unterhaltsam wirkende, Unfug soll über Crowdfunding finanziert werden und hat eine recht hübsche Filmsite zu bieten. Dort kann man Bonds erwerben, also Beteiligungen.
Fondue Folter.
Tod durch Toblerone.
Produzenten: Valentin Greutert und Tero Kaukomaa – einer der Produzenten von Iron Sky!
Regie: Johannes Hartmann
Drehbuch: n.n.
Story: (nur in englisch) The Heidi story moved the hearts of whole generations around the world. But meanwhile Heidi has grown up, just like us. She ain't no sweet little kid anymore.
In the near future the world is sinking into war and chaos, but Switzerland has sealed itself off as an island of the rich. An egocentric heir of a multi-billionaire cheese empire is ruling the country with an iron fist to maintain an artificial postcard-image of Switzerland. When Heidi is abducted by the brutal government troops, she must fight back against the cheese-fueled machinery of hate. They will soon realize they just fucked with the wrong Heidi!
Trailer: passt voll zum Inhalt
Hinweis: Durch die DSGVO-korrekte Einbindung des Videos (DSGVO Vimeo Plugin für WordPress) wird der Trailer in einem Overlay geöffnet.
---
---
Der Beitrag [TRAILER]: Mad Heidi erschien am 26.09.2018 auf Kultplatz.net …
---
.